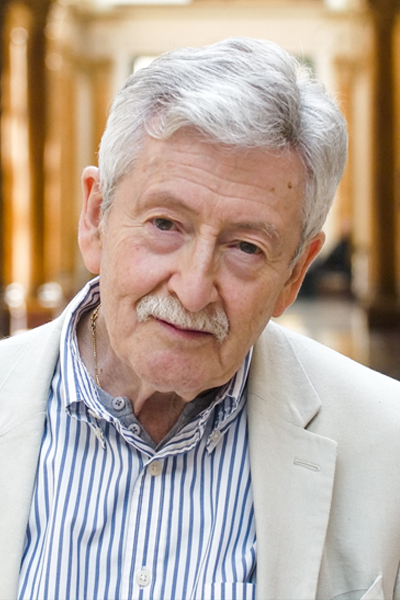 Director "International Intelligence on Culture"
Rod Fisher founded and directed International Intelligence on Culture (which specialised in international cultural policy research and consultancy) from 2000-2015 and its predecessor the International Arts Bureau. Now working part-time, he is Associate Lecturer at Goldsmiths, University of London, lecturing on cultural policies in Europe and, from 1984-2007, led a Master's degree module on a similar subject at City University, London. He also has specialist knowledge of cultural policies beyond Europe, especially in Asia. Prior to establishing his company, he worked for the Arts Council of Great Britain in several capacities, latterly as International Affairs Manager, and spent nine years managing arts/leisure programmes for local authorities. He was also Director of the European Cultural Foundation UK Committee from 2002-2012. Fisher co-founded the CIRCLE network (Chairman 1985-94) and he chaired the expert group evaluating cultural policy in Finland (1994). He has conducted research, lectured and delivered conference papers in 33 countries worldwide and has written on the European institutions, comparative cultural policies, arts management and cultural relations/diplomacy etc. The latter issue has been a particular focus of his interests over the past decade, as has culture and health.
---
The current entry for the United Kingdom has been prepared and edited by Rod Fisher, working with Gabriele Neuditschko, a former Masters Degree student at Goldsmiths who works as a freelance arts manager in London. They would like to acknowledge the financial assistance provided by the Institute for Creative and Cultural Entrepreneurship that helped Gabriele assist Rod in this undertaking. 
They also acknowledge previous assistance from Victoria Prior, a former MA student at Goldsmiths, who worked with Rod Fisher on an early draft entry for the UK in 2012/13, which was not completed because of illness and pressure of other work. Much has changed in the period since then and current entry represents a fundamental revision to reflect this. Another former MA student at Goldsmiths, Kate Huff, prepared early drafts of the organigrams in chapter 1.2.1 in 2016, which it was possible to update for this entry.