Organisation of cultural policy in Serbia is quite straightforward and linear with the Ministry of Culture as the main actor. The Ministry proposes Laws and strategies, it is in charge of the largest budget, and has the authority over all other levels of public, institutional policy making. There are however many cases – such as the appointment of the directors of public institutions, awarding protection levels for sites and monuments, etc. – in which the Government is officially in charge of decision making. This has been specifically problematic when the Minister came from a smaller coalition partner, which meant that his voice (for over 20 years all Ministers were male) was marginal in the Governmental meetings.
The Law on Culture also foresees the role of the Parliament and the National Council for Culture envisaged as a non-partisan body of experts and artists in consulting, critiquing or advising the Ministry and the Government on cultural affairs. However, seen as a potential source of dissent, this body has been deprived of finances and membership and it became inefficient very soon after its foundation.
Another formal adjustment that aimed at providing autonomy from the Ministry is the Provincial Secretariat for Culture of Vojvodina Province. As a culturally distinct area, with pronounced multicultural traditions and everyday life, the Provincial Government of Vojvodina has been granted some space to run its own cultural policy. The Provincial Secretariat for Culture has been traditionally focused on supporting national minorities and the promotion of multiculturalism and tolerance. With such niche orientation, it has not played a more pronounced role in the overall structure of policy making.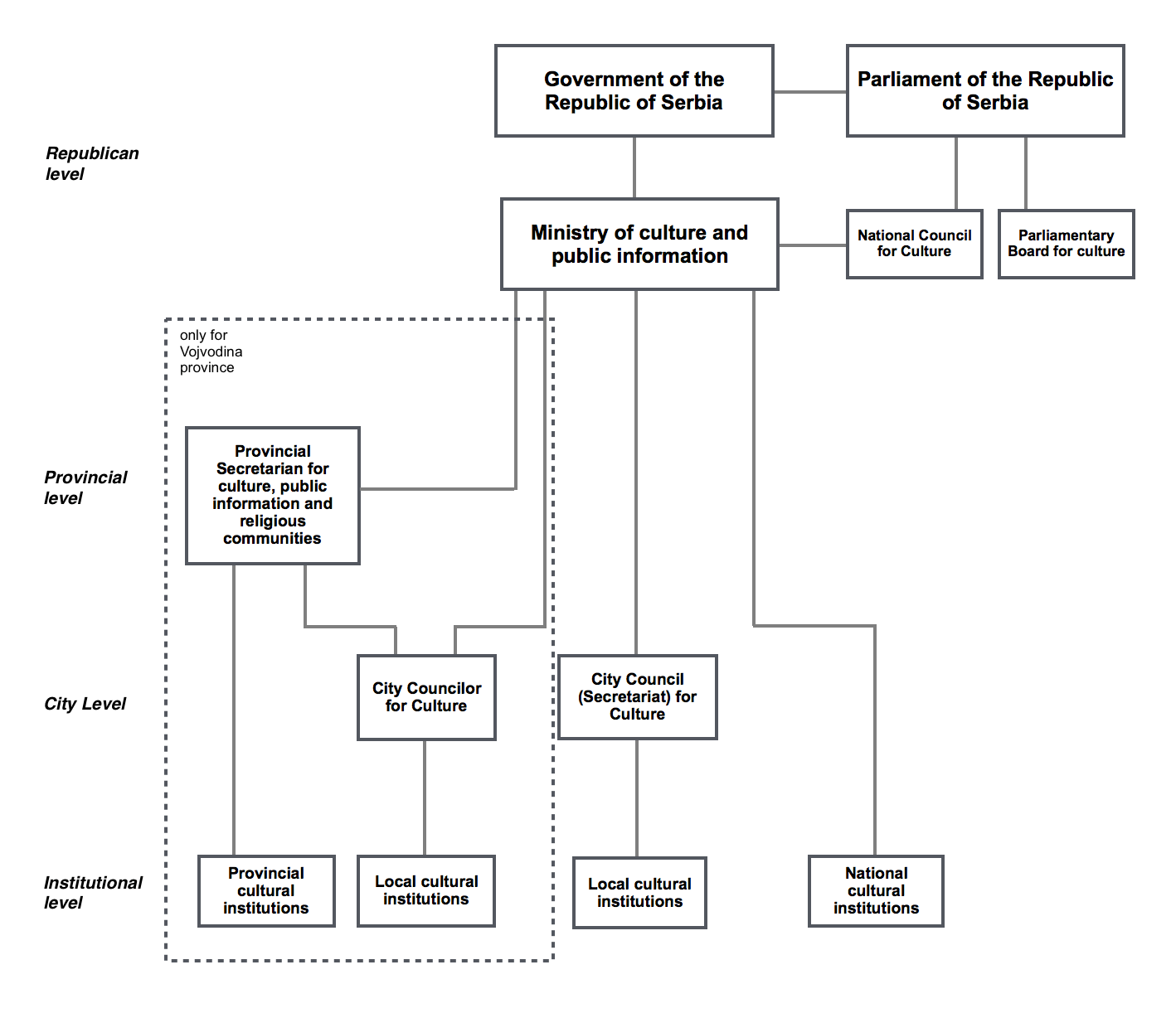 Scheme of cultural policy in Serbia
It is important to note that this scheme is a simplified representation of the actual system, which is more complex, incoherent and dynamic than any scheme may show. There are some elements of the system in some areas that do not function in the represented fashion. For example, when it comes to the protection of cultural heritage, local institutes that exist in major cities (Belgrade, Novi Sad, Niš, Subotica, Zrenjanin, Kraljevo, Valjevo, Kragujevac, Sremska Mitrovica, Pančevo, Smederevo) cover an area wider than the city they are founded and funded by, and they all report directly to the Republic Institute in Belgrade.
Ministry of Culture and Information
In 2010, The Cultural Contact Point was integrated within the Ministry, temporarily attached to the Media department, while in November 2012 the CCP was moved out of the Ministry in order to leave more space for the new cultural administration. With the new Creative Europe programme in 2014, the Ministry dissolved the CCP and opened the Creative Europe desk, inside the Ministry with existing personnel, further incorporating the work of the desk.
The current organisation of the Ministry of Culture and Information (set up in 2016) is as follows: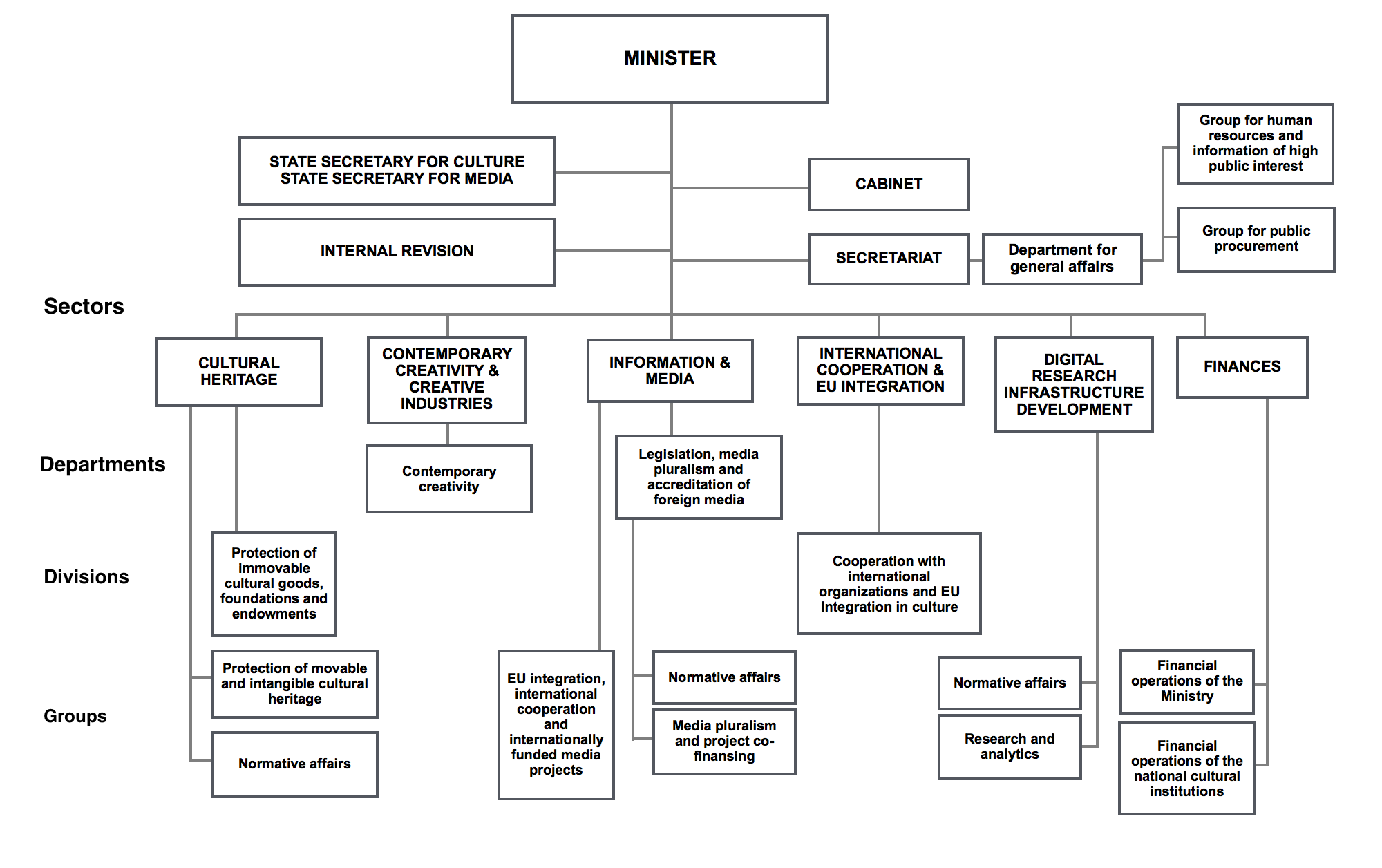 Organigram of Ministry of Culture and Information