Social cohesion, aimed at ensuring the welfare of all citizens and avoiding economic polarisation, is a national socio-economic as well as cultural policy issue in Azerbaijan. For instance, cultural policy issues within the "State Programme on Poverty Reduction and Economic Development 2003-2005", which was approved by a Decree of the President of the Republic of Azerbaijan in February 2003, was concentrated on 3 main areas:
stimulating cultural workers, increasing their professionalism and information provision;
improvement of the capacities of cultural and arts institutions and objects in order to provide equitable use by all of the population; and
preserving cultural heritage and establishing new cultural tourism roots in order to open new workplaces.
As a result of the "State Programme on Poverty Reduction and Economic Development 2003-2005", the poverty level in the country, being 46.7% in 2002, was considerably reduced to 29.3% in 2005 and 15.8% in 2007.
The subsequent "State Programme on Poverty Reduction and Economic Development 2008-2015" was also successfully implemented.
Chart 13: Public social aid allocated for poor families, 2006-2013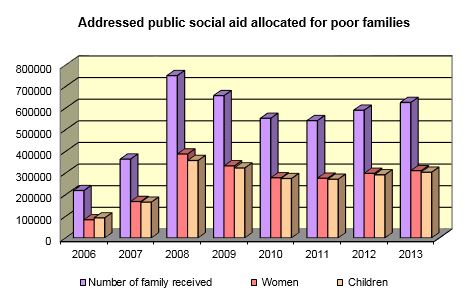 Chart 14: Pensions: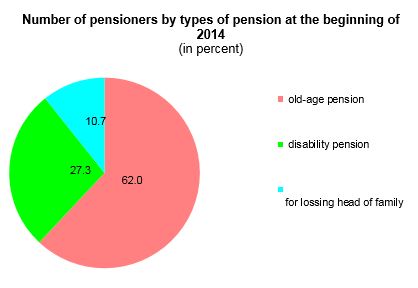 Besides the achievements in economic growth, there still remain unsolved problems in the socio-economic life of the country, especially in the areas of development and employment in the regions. The main directions of state support and policy, regarding factors accelerating economic development of different regions in the years of 2014-2018, were determined within the State Programme on the Socio-economic Development of the Regions of the Republic of Azerbaijan. Social policy in the regions consists of meeting the social needs of the population, improving their living conditions, regularly increasing pensions, paying special attention to disabled people, war veterans, young families and vulnerable sections of the population. The strategic objectives of the measures in the cultural sector consist of protection and development of cultural potential, resources and traditions of the country, a systematic increase of budgetary financing of culture, and the development of the physical, technical and information infrastructure in the cultural sector. Development of the regions, in the directions mentioned above, and implementation of measures considered in the State Programme, is an important stage in the socio-economic development and improvement of the well-being of the population.