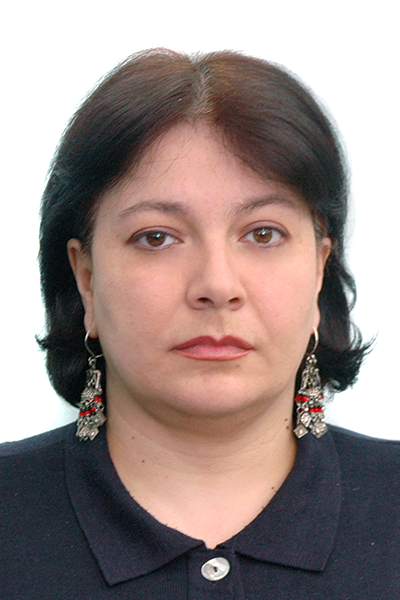 Director Valerian Gunia Union of Young Theatre Artists
Nino Gunia-Kuznetsova graduated from the Tbilisi State Academy of Arts in 1988. In 2004, she was awarded a scientific pedagogical title of Docent of Fine Arts. In 1991-2017, she has been teaching at various universities before becoming an Accreditation Expert of the National Center for Educational Quality Enhancement (2018).
In 2013-2016, Gunia-Kuznetsova served as a member of the State Committee for Development of Cultural Policy and was part of the Cultural Strategy Coordination Team of the Ministry of Culture and Monument Protection of Georgia. She participated in the development of legislative normative acts on Intangible Cultural Heritage. In 2015-2018, she led the research and monitoring project of the implementation of UNESCO's 2005 Convention on Cultural Diversity.
Gunia-Kuznetsova is the founder of the Union of Young Theatre Artists (1998) and Tbilisi Biennial of Stage Design (est. 2016). She curated scenography exhibitions including Georgian National Exhibitions at the Prague Quadrennial (2015, 2019), and published numerous articles on scenography and cultural policy.