In 2016, the Parliament adopted and the President signed the Law of Ukraine On amendments to some laws of Ukraine concerning the improvement of state management in book publishing, which envisages the establishment of the Ukrainian Book Institute with objectives to support book publishing, promote reading, stimulate translation activities, and promote Ukrainian literature all over the world.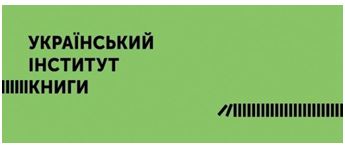 The Director of the Institute, Tetiana Teren, winner of the contest for this position organized by the Ministry of Culture of Ukraine, announced that the Book Institute will look for partners in culture and other spheres to fulfill the main objectives of this establishment: to support and promote book publishing and reading in Ukraine, promote Ukrainian literature and develop international collaboration and translation activities, supply new editions to Ukrainian libraries and to develop a digital library. The Book Institute approved its structure consisting of an International division, Publishing and distributing division, Division for promotion and event organisation, Expertise division and Division for collaboration with libraries and digitalization.
In November 2016, Dnipropetrovska oblast (region) of Ukraine became the first to prepare its cultural profile (a survey of regional cultural policy) using the Compendium methodology. The regional profile was presented at the conference on cultural policy issues in December 2016, in the regional centre, the city of Dnipro, with participation by the Ministry of Culture of Ukraine, the Development Centre "Democracy through Culture", the Department for Culture, National Minorities and Religions of Dnipropetrovska oblast State Administration, Dnipropetrovsk Regional Institute for State Administration, the National Academy of State Administration at the Presidency of Ukraine, rayon culture departments, public and non-governmental cultural organisations, and independent experts. As it was stressed by representatives of regional power, such an analytical review would place a solid foundation for the future cultural development strategies on the regional and local level, providing, at the same time, necessary data and signals to the national level (see Annex 1 – Dnipropetrovsk region cultural review).