Carla Bodo
Vice-President Associazione per l`Economia della Cultura
Carla Bodo is the founding member and Vice-Chair for International Relations of the AEC and member of the editorial Board of the journal Economia della Cultura. She is the former Director of the Observatory for the Performing Arts of the Italian Ministry of Culture and has been Head of the Unit Cultural Economics and Cultural Policy at ISAE (the Italian Government's Institute for Economic Analysis) and consultant for the European Commission, the Council of Europe and UNESCO. She wrote and edited several books, reports, articles and publications mainly focusing on the institutional, economic, social and financial aspects of cultural policy. She edited the original version of the Italian Compendium profile.
Simona Bodo
Independent researcher
Simona Bodo is an independent researcher and consultant with a particular interest in the social agency of museums. She acts as an advisor to public and private institutions, and has taken part as a team expert in a number of European projects devoted to the issue of immigrants' cultural participation. She is co-founder of Patrimonio di Storie, as well as co-creator and editor of Patrimonio e Intercultura, a permanent programme and on-line resource promoted by Fondazione ISMU - Initiatives and Studies on Multiethnicity, specifically devoted to the intercultural potential of heritage education projects. For the Italian Compendium profile she wrote paragraphs no. 2.2 and 2.5.
Alfredo Valeri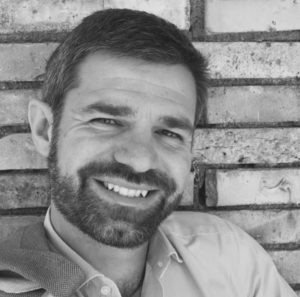 Head of research at Civita and policy advisor
PhD in Territorial Planning at IUAV University in Venice, is a policy analyst, impact strategist and arts management expert. He works as Head of Research in Civita, on corporate social responsibility, public-private partnerships, stakeholders engagement, impact assessment and social reporting. As Adjunct Professor, he teaches management and fundraising for the cultural sectors. He edited more than 50 impact evaluation reports and researches mainly focused on cultural economics, innovation in the creative industries and culture-led development practices. He led the editorial coordination of the Compendium and wrote paragraphs no. 1.1, 1.2, 1.3, 2.1 and 2.8.
Deborah Agostino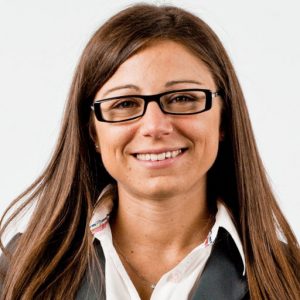 Associate Professor
Deborah Agostino is Associate Professor in Accounting Finance and Control at Politecnico di Milano, where she is also the Director of a Permanent Research Unit on digital innovation in the arts (called Osservatorio Innovazione Digitale nei Beni e Attività Culturali). She is also co-director of the executive master in management of cultural institutions. She published over 50 contributions on digital innovation and performance management in arts and public sector. For the Italian Compendium profile she wrote chapter 2.4.
Rossella Almanza
Public investments advisor
Rossella Almanza is architect, deals with planning, evaluation and management of public investment plans and programs, with particular reference to cultural policies and territorial and urban development. She collaborates with the General Secretariat of the Ministry of Culture, following the planning and implementation of programmes co-financed by European funds and investments under the Ministry's responsibility provided by the National Recovery and Resilience Plan. For the Italian Compendium profile she wrote chapter 7.
Martina Caroleo
Independent researcher
Martina Caroleo is social worker, her main topics include social inclusion, with a focus on unaccompanied foreign minors and socially disadvantaged adolescents and young adults. For the Italian Compendium profile she wrote paragraph no. 2.6.
Annalisa Cicerchia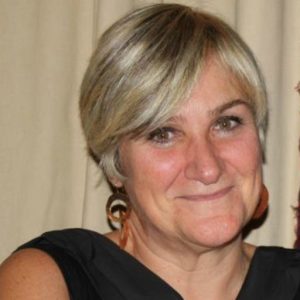 Economist of culture
Annalisa Cicerchia works on the impact assessment of cultural policies, cultural indicators, and the relationship between culture, art and well-being, in Italy and Europe. She is senior resercher at the Italian National Statistical Institute and is professor of Management of Cultural Activities at the University of Rome Tor Vergata, member of the board of editors of the journal Economia della Cultura, Vice-president of the Cultural Welfare Center. She is the author of books, research reports and scientific articles. For the Italian Compendium profile she wrote paragraph no. 2.7 and chapter 6.
Cristina Da Milano
President of ECCOM
degree in Archaeology (University of Rome) and MA in Museum Studies (University of Leicester), has been involved in several projects and studies at local, national and European level with specific reference to cultural access, participation and audience development. She is an expert in European cultural policy and programmes. From 2015 to 2021 she has been member of the board and vice-president of Culture Action Europe and she is currently member of the Commission for the National Museum System of the Italian Ministry for Culture. For the Italian Compendium profile she wrote paragraph no. 1.4.
Luca Dal Pozzolo
Director of the Cultural Observatory of Piedmont
is architect, co-funder and responsible for Research of Fitzcarraldo Foundation, from 1998 Director of Piedmont Cultural Observatory. He teaches in Bologna Economic Faculty, (Regional Cultural Policies) and in Lugano, Master in Advanced Studies in Cultural Management.He published many articles and books on cultural economics, museums and Heritage, design and project within historic centres, and cultural issues connected with urban regeneration. For the Italian Compendium profile he wrote paragraphs no. 3.1, 3.2 and 3.4.
Chiara Di Blasi
Independent researcher
is a statistician who works in environmental epidemiology but independently collaborate in the cultural sector. She has been involved in questionnaire surveys and analysis on cultural enterprises for Federculture. She also dealt with collecting and elaborating data from different sources in cultural sector in order to produce reports about cultural institutions, entertainments, national accounts and tourism. For the Italian Compendium profile she collected and processed the statistical data.
Pierpaolo Forte
Full professor of Administrative Law
is full professor of Administrative Law at the University of Sannio in Benevento. Author of about seventy scientific publications, he is involved in the editorial board of various journals related to Administrative Law and Cultural heritage and he is currently member of the board of directors of the Pompeii Archeological Park. He was, among other things, President of the Donnaregina Foundation which manages the MADRE Contemporary Art Museum in Naples, legal adviser to the Italian Minister for Cultural Heritage and Activities and expert at the Italian Prime Minister's Office.  For the Italian Compendium profile he wrote paragraph no. 4.1.1 and led the scientific coordination of chapter 4.
Benedetta Giordano
PhD candidate
is a law graduate at the University of Naples Federico II and currently PhD candidate in Administrative Law at the University of Sannio in Benevento. As part of her research activity she is investigating the possibility of an experimental use of urban regeneration tools in non-urban contexts, focusing on the study of legal instruments aimed at the protection and valorization of the natural, rural and historical-cultural heritage of Italian inner areas. For the Italian Compendium profile she wrote paragraphs from 4.1.2 to 4.1.9 and 4.2.
Celestino Spada
Vice-director journal Economia della Cultura
since 2008 is editor-in-chief and vice-director of the journal Economia della Cultura. He worked thirty years in Rai, the Italian public service broadcasting where in 1991-1999 was responsible of researches on the qualitative aspects of programming. In 2000-2007 was a lecturer of television economy in Florence and Rome universities. For the Italian Compendium profile he wrote paragraph no. 2.5.3.
Giulio Stumpo
Economist, Independent researcher
is specialized in economic analysis and evaluation of CCS. From 2018 is founder of Liv.In.G. a social enterprise focused on internationalization for cultural organizations. He is member of the Associazione per l'Economia della Cultura. He is also consultant of public and private, profit and no profit enterprises. He has been consultant for international project in different countries: Paraguay, Serbian Republic, Greece, Russia, India, Spain, Fyr of Macedonia, Belgium, France, Hungary. For the Italian Compendium profile he wrote paragraph no. 3.5.
Antonio Taormina
Lecturer and cultural manager
postgraduate in Performing Arts Management and Economy at Bologna University, where he teaches Design and management of performing arts activities. He is a member of The Higher Council of Performing Arts of Italian Ministry of Culture, of the Scientific Committee of Fondazione Symbola, and of the Editorial Board of the quarterly Economia della Cultura. He was director of Emilia-Romagna Region Observatory of performing arts and of Fondazione ATER. He published many papers and books about cultural management and policy, cultural work and employment. For the Italian Compendium profile he wrote paragraphs no. 2.3, 3.3 and chapter 5.
On the country homepage, you can read the profile chapters, find sources and links and quick facts and download PDF's.