The Compendium
of Cultural Policies
& Trends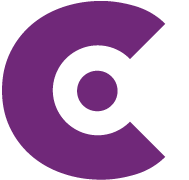 Online database with
in-depth information
on cultural policies,
statistics and trends.
We are enormously greatful for Andreas Wiesand's extroardinary work effort and are able to publish the first report "A Few...
read more →
December 6, 2022
More news
CULTURAL POLICY RESEARCH CAMPAIGN 2023
The compendium kicks off its 2023 cultural policy research campaign "Silencing Dissent? On Barriers to Freedom of Artistic Expressions" and explores the current challenges and underlying conditions for artists' creativity. In the upcoming months, the platform will publish several reports written by cultural policy expert Andreas Wiesand and invite the wider public to participate in different interactive formats (e.g. webtalks, online surveys, interview screenings).
More infos
Expert Community
The Compendium's country profiles are written by a dedicated group of independent experts in cultural policy research. Together they form a dynamic and transnational community of practice.

Meet our experts Members
As an Association, the Compendium is able to maintain its services with the help of committed members – from national ministries dealing with culture to independent cultural organisations.

Meet our members